How to Plan a Wedding Beauty Regimen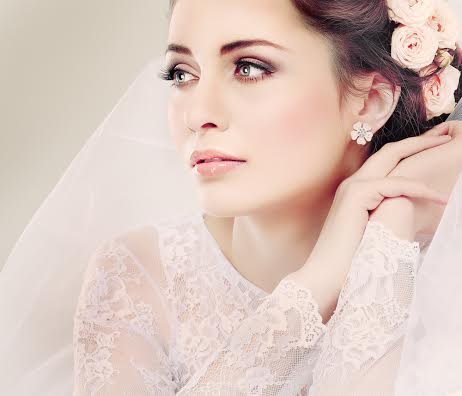 Manage Stress
Many inflammatory conditions, including eczema, psoriasis, and keratosis pilaris, may be at least partially caused by stress. Excess anxiety can also disrupt your sleep. Do what you can to chill out, whether it is going to a yoga class or just taking quiet moments to yourself.
Set Up an Appointment With Your Esthetician
Flawless skin should be one of the top priorities for your wedding day. An esthetician can help you devise a strategy for achieving your dream-skin goals. Regular facials will ensure that you have glowing skin on your big day.
Consider Laser Hair Removal
There's no better excuse than your wedding and honeymoon to treat yourself to laser hair removal. Planning should be done 9 to 12 months before your wedding as it typically takes six sessions for adequate hair removal.
Decide if Retinol is Right for You
Derived from vitamin A, this tried-and-true ingredient increases cell turnover, unclogs pores, boosts collagen, and helps diminish hyperpigmentation.
Take Time to Exfoliate and Follow Up With a Brightening Serum
Regular exfoliation paired with a brightening serum will give you the best lit-from-within glow come your wedding day. Exfoliate once per week initially, and advance to twice per week if your skin can tolerate it.
Skip the Wine and Start Juicing
Although wine contains antioxidants, it is a dehydrator, capillary-breaker, and robs your skin's radiance. If it's too hard to part ways with your wine, at least cut back and substitute that Cabernet with liquefied leafy greens—especially during the few months leading up to your wedding. Green juice is oxygenating to the skin and contains vital minerals to help stimulate the lymphatic system and drain out puffiness.
Nourish Your Skin Starting in the Shower
Your skincare routine starts in the shower by using a gentle cleanser, not soap! Gently pat skin dry instead of rubbing and apply lotion within minutes of getting out of the shower to lock in moisture.
Pay Attention to Your Decolletage
Not only is your decolletage a sun-magnet, but it is also prone to wrinkling. The tissue-thin skin of the neck and chest has a very different structure than that of the face and body. The décolletage is an area with significantly less 'fat padding' and is generally more delicate than facial skin. Use your skincare regimen on your face, neck and decolletage. Your esthetician will recommend advanced treatments, if needed.
Glow With a Spray Tan
A sunless spray tan will even skin tone, camouflaging any imperfections like stretch marks, scars, redness, and cellulite. Get a trial spray tan before your dress fitting to figure out if you want to go darker or lighter before the big day. A week before your wedding, start exfoliating your skin in preparation for your spray tan.
Invest in a Satin Foundation
Once you're engaged, the picture-taking never stops. Satin-finish foundation, a universally flattering formula has luminosity, and makes the skin look flawless and dewy.
Skip Mascara and Try Lash Extensions
Lash extensions are great for brides who don't want to worry about having beautiful lashes from rehearsal dinner through the honeymoon. Since eyelash extensions are placed individually on existing lashes, they will appear natural.
Put the Tweezers Down
When you over-pluck, you lose all of your natural arch shape, which can change your facial expression. Every bride needs a good esthetician to perfect brows before the big day. Brows should be a mirror of your facial features that bring balance to the entire face and eyes.
Invest in Regular Manicures
Treat yourself to a professional manicure every few weeks leading up to your wedding to ensure hands and nails are in tip-top shape. Getting a regular manicure is a good way to care for cuticles, nourish nails, and relax your mind.
Sleep is Everything
We produce the highest amounts of natural HGH (human growth hormone) while we sleep, which is responsible for regenerating and creating new cells of all our body tissues — skin, muscle,  and hair. When we sleep, it's the only time our brain can repair and reorganize. And the relaxed breathing state during sleep reduces stress by calming our central nervous system.
Stick to Healthy Eating Habits
Aim to have a healthy meal or snack every three to four hours. Removing sugar will help you lose weight and keep skin clear, plump and fresh-looking. Even more importantly, for anyone coping with guest-lists and seating charts, limiting sugar intake can help control stress levels and keep you more even-keeled and clear-minded.
Workout Regularly and Tone Your Upper Body
Whether your dress is backless or strapless, you want every photo you take to be flattering, which is why upper-body strength training should be incorporated into your workouts leading up to your wedding. Working out your upper back, chest and core will also improve your posture.