Nothing transforms a face more than the shape of an eyebrow. Thick or thin, precisely tweezed or natural, your brow style creates a defining frame around your features.
Follow how our esthetician's at Spa Cascada create the perfect brow shape for you.
Finding Your Perfect Brow Shape
Find the place where your brows should begin.
Take a straight edge, such as a pencil or a makeup brush and place it along the outer corner of your nose and inner corner of your eye. The place that the pencil overlaps the brow is where your brow should start. Mark that area with an eyeliner pencil.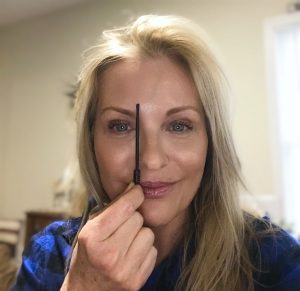 Find the peak of your arch.
Look straight ahead in the mirror and line up your straight your pencil or brush with the outer edge of your nose and the outer edge of your iris. The place where your pencil crosses your brow is where your arch should peak. Mark that spot with an eyeliner pencil.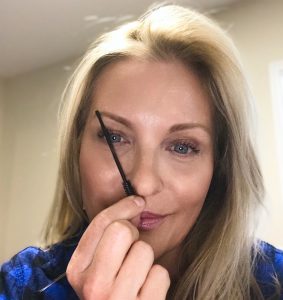 Determine where your brow should end.
Line up your pencil or brush from the edge of your nose to the outer corner of your eye. The place where your pencil crosses your outer brow is the place where it should end. Mark that spot with an eyeliner pencil.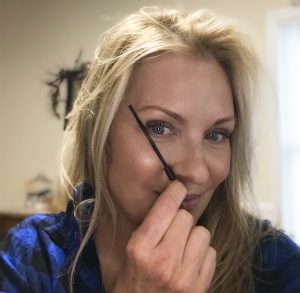 Decide how thick you want your brows to be.
Think about what style you're going for before you dive into tweezing your brows. The thickness of your eyebrows is a personal decision that should be influenced by the size of your eyes and lips, as well as the distance between your brows and eyes.
 If your eyes are on the bigger side, thicker brows can help balance your features. If your eyes are small, thick brows might overshadow them, so you'll want to choose a brow thickness that's slightly thinner.
A good rule of thumb is that your eyebrows should be about the same thickness as your upper lip.
If you have a low brow bone that is set close to your eyes, you'll want to pull up your brows a bit to lighten the area. If you have a high brow line spaced well above your eyes, heavier brows might provide a more balanced look. As a general rule, you should avoid tweezing above your brow.
Tweezing Your Brows
Outline shape of your brows.
Connect the dots with an eye pencil to determine the desired shape of your brows.  A white eye pencil usually works best! You can free hand the shape or use a brow stencil.
Repeat this process for your other brow. Keep in mind that eyebrows are never exactly symmetrical. They should look as even as possible with your arches being in the same place. Remember your brows are cousins, not siblings!
Brush your brow hair upwards.
Take a small eyebrow brush and brush the brows up in the direction they grow. This will make it easier to determine which hairs need to be tweezed. At this time, you can trim the brow if needed.
Tweeze.
In a well-lit area, you can slowly start tweezing, making sure not to remove any hair inside of your outlined shape. Hold the skin taut while grabbing each hair firmly with the tweezers, and tweeze one hair at a time in the direction they grow.
Styling Your Brows
Fill in your brows with an eyebrow pencil.
Choose a shade close to that of your brow color. Apply light strokes in the direction that your hair grows to fill the brow. Gently brush through the brow to even and soften the pencil lines.
Apply brow gel.
A gel will allow your brows stay in place all day. Apply the gel from the inner brow to the outer brow, and then gently brush.  If you don't have a gel, try hairspray. Spray a small amount on your fingertip and wipe across your brow. You can also use a petroleum jelly.
_____________________________________
Follow our brow clean up tips to make sure that you don't overdo it. We know all too well the dreadful aftermath of over-tweezing! If you find yourself overdoing your brow clean up or you are attempting to dramatically reshape your brows, put the tweezers down and patiently wait for an appointment with your esthetician.
Keep in mind that even if you master this DIY brow routine, you should still see an expert occasionally for a fine-tuning of your brow design.
_____________________________________
To Ehance Your Brow, Try Revitabrow Eyebrow Conditioner and Serum
-Available in our online spa boutique-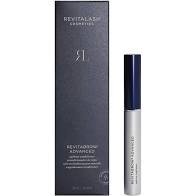 Original, physician-developed eyebrow conditioner addresses the visible signs of eyebrow aging due to chemical and environmental stressors, over-plucking and styling products, leading to healthier-looking, more luxurious brows.
 3.0 mL  -110.00-
10% OFF brow and lash serums, for a limited time
Use promo code | BeWell